For 28-year-old Surat resident Farah Abdul (name changed), life has been very challenging. From losing her parents to suffering from a deformity in the spine since early childhood, she never thought she will be able to walk normally, look straight, or could lead a normal life.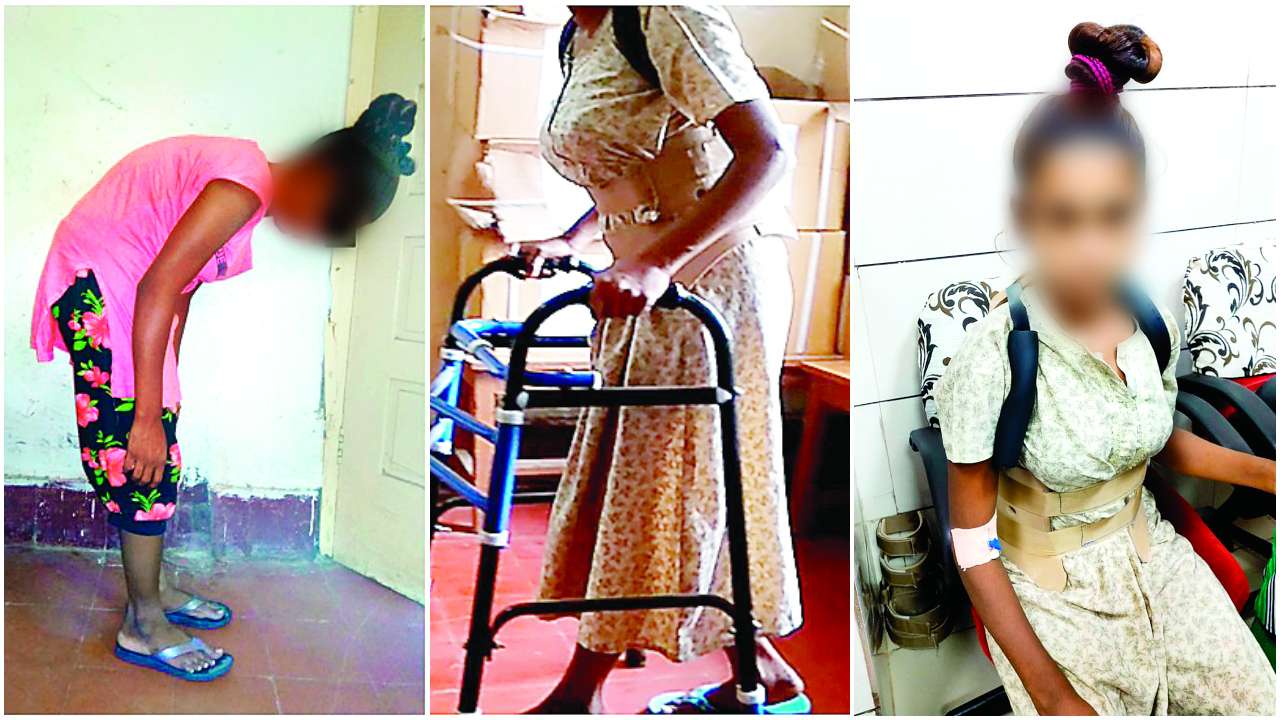 However, a team of doctors at Civil Hospital here has given a new lease of life to her by going for a critical surgery of the spine that has corrected her hunched-over posture to near normal. The surgery was risky as correcting a bent spine could result in paralysis, but doctors decided to do it considering the poor condition of the patient.
According to the hospital's superintendent MM Prabhakar, the woman came with an 80-degree curvature of the spine due to ankylosing spondylitis and she was suffering from the problem for over a decade
"We decided to operate on her to correct her posture. After a critical surgery that continued for over six hours, the curvature of her spine has been reduced to 10 degrees and even that too will be corrected with proper rehabilitation," the superintendent said.
Orthopedic surgeon Mitul Mistry told DNA that the surgery was carried out with near-perfect precision and 20 screws were implanted to correct the posture. He said the entire surgery was carried out under real-time neurological monitoring of the patient as one wrong step could lead to severe complications.
"The patient is currently undergoing rehabilitation for the past two-week and once discharged, she will be able to lead a normal life, walk properly," Mistry said. He added an estimated 40 lakh people suffer from ankylosing spondylitis in India.
Post successful surgery Farah while speaking to DNA said, "I stay with my brother and his family. I was unable to see anything straight due to my hunched-over posture. Being ashamed of myself for my deformed posture, I used to remain confined to the four walls of my brother's house. Now that I can walk normally like others, I am planning to take up a job, work hard, and build a house from my hard-earned money. I do not want to remain dependent on others".
Source : DNA , Aug 2019